Best Grill Restaurant In Petaling Jaya – PJ's Bar & Grill
PJ's Bar & Grill is the in-house restaurant of New World Petaling Jaya Hotel. Located on the 30th-floor rooftop, PJ's Bar & Grill serves up some of the best Western and Asian grilled selections and cocktails in this part of town. It is definitely one of my new favourite restaurants in Kuala Lumpur/Petaling Jaya with an astonishing view of the city skyline.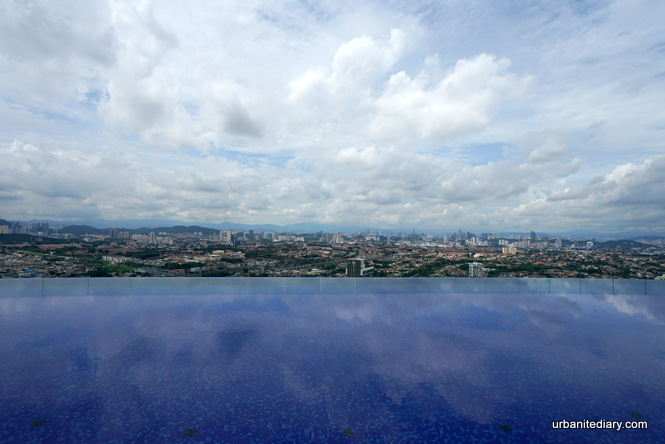 Just before Big Teddy and I left the hotel after our staycation (full hotel review here), we went and check out this beautiful rooftop restaurant during lunchtime. Due to the Ramadan fasting month when we were there, the restaurant was practically empty most of the time. We felt like we had the whole restaurant to ourselves!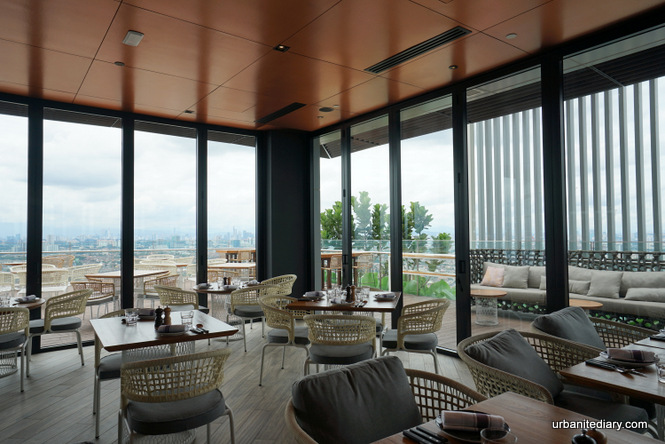 It was a beautiful day and PJ's Bar & Grill has large floor to ceiling window panes that allow maximum natural lights into the restaurant, as well as the sweeping view of the amazing blue sky and KL City skyline from afar (on a good day of course). It also has outdoor alfresco seating deck which probably best for dinner under the tropical night sky with the wonderful city night lights.
The Food at PJ's Bar & Grill
The food is was simple with different selections of Bites, Seafood, Soup, Sharing Platter, Skewers and Dessert. The cocktail menu is much more extensive with many choices of different cocktails to choose from. I went for the signature PJ's Spritz (RM35), which is made with Aperol, Bianco, prosecco, Angostura bitters and fresh mint. I loved it because it was so refreshing, and the portion was huge that it lasted throughout my lunch (maybe I'm a slow drinker).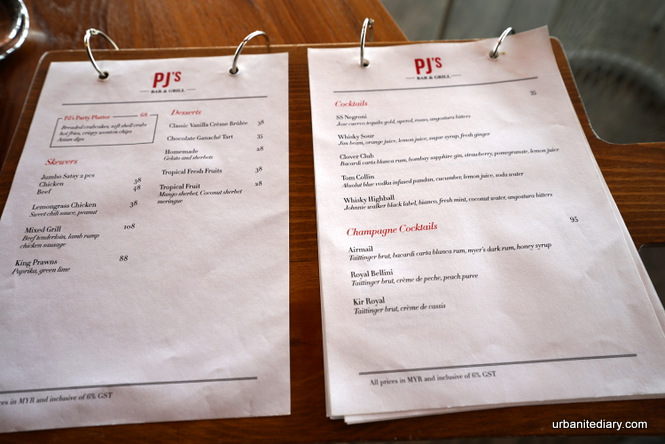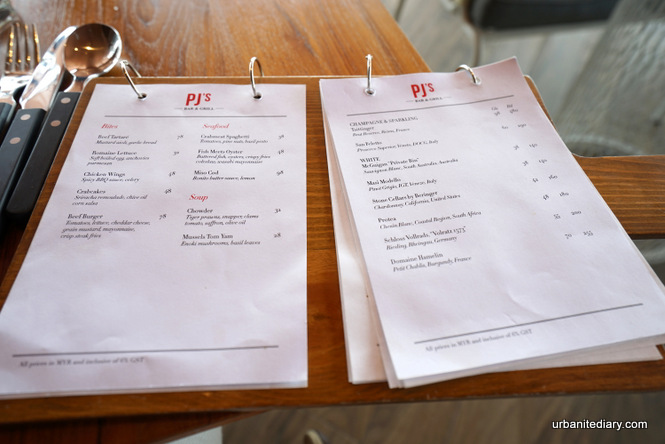 For starter, Big Teddy had the Chowder Soup (RM32) and I chose the Spicy Chicken Wings (RM48). The Chowder was the better one between the two if I had to choose, filled with tiger prawns, snapper, clams, tomato, saffron and olive oil in a creamy broth. It was full of flavour and we finished it quickly alongside the complimentary bread. The Spicy Chicken Wings were good too, as I loved the sticky texture and the hint of chilli and curry leaves running through the chicken wings.
As for our main courses, we chose the Beef Burger (RM78) and Miso Cod (RM98). The Miso Cod was a standout as I love the Bonito Butter Sauce and the Bonito Flakes that covered most the cod at the top. The fish was cooked to perfection and every single bite was just tender and juicy. Big Teddy was in the mood for some comfort food hence he thought his Beef Burger was excellent too, although he wasn't sure he would pay such a premium for a burger.
Last but not least, for the sweet ending, we tried the Classic Vanilla Creme Brulee (RM38) and Tropical Fruit (RM28). I loved the Classic Vanilla Creme Brulee! It was creamy and smooth, with a nice hint of vanilla which I always love.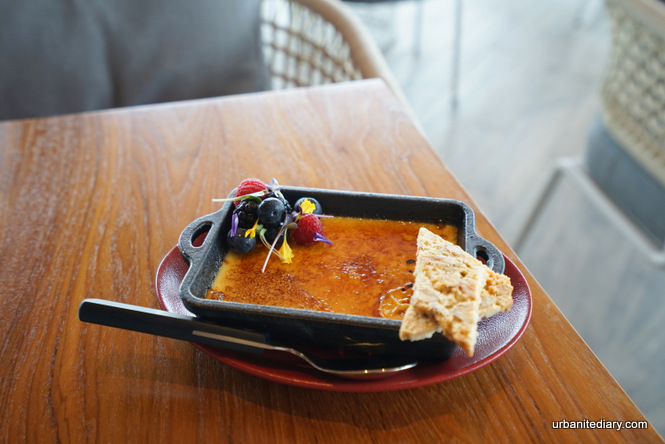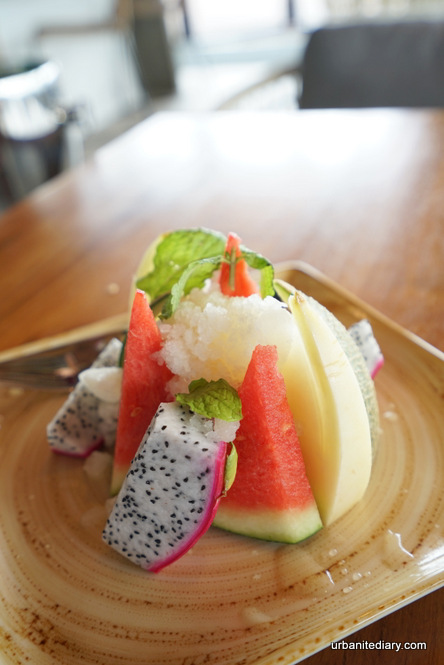 The Cigar Lounge
For cigar lover,  PJ's Bar & Grill has a private cigar lounge too, where it stocks up cigars sourced from Cuba and the Dominican Republic. Big Teddy is a cigar lover and he was pleased to find another place in town to enjoy his puff.
Final Thoughts on PJ's Bar & Grill
Overall, we had a lovely lunch at PJ's Bar & Grill. The food was freshly prepared with good quality ingredients, and all the dishes tasted great. It is now one of the best places to eat in Petaling Jaya if you want to splurge a little for a beautiful restaurant with an amazing view of KL city skyline.
Looking for the best restaurant in Petaling Jaya? Do try out PJ's Bar & Grill at New World Petaling Jaya Hotel over a meal or even a cocktail.
---
Check out my other posts on Petaling Jaya here.
Check out my other food reviews here.
Do follow my adventures on Facebook here and Instagram here.
---
A big thank you to New World Petaling Jaya Hotel for hosting our staycation and dining experiences. As always, all opinions are my own and I only recommend services that I'd personally use.