Heli Lounge Bar – The Helipad Bar in Kuala Lumpur
One of the best sky bars in Kuala Lumpur, Heli Lounge Bar or some calls it Helipad Bar KL, offers the best panoramic sunset view of the city skyline. Heli Lounge Bar is located at Menara KH near the heart of Bukit Bintang, the popular shopping district of Kuala Lumpur. Opened since 2013, this rooftop bar is always the favourite for tourists and locals to soak up some amazing sunsets.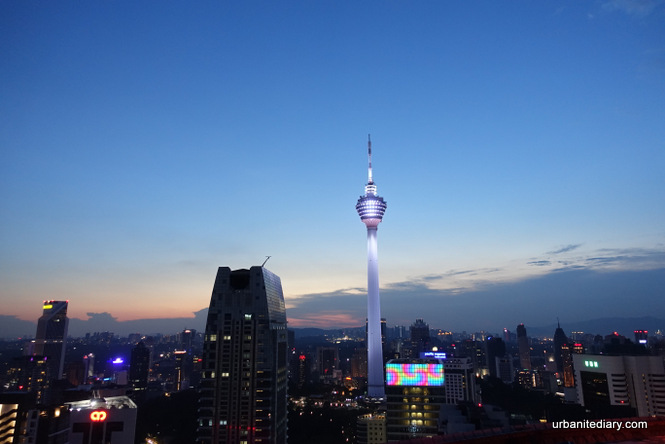 We went to the Heli Lounge Bar recently just after 6pm on a Saturday afternoon, after we finished with the live rugby game get together at Havana Bar in Changkat Bukit Bintang. It was a beautiful day in Kuala Lumpur, minus the heat and actually breezy. Therefore, Heli Lounge Bar was the perfect place to continue drinking and chit chatting with friends, as well as watching the sun goes down over the KL skyline.
Tip: Come early in order to get a good seat with a good sunset view. Heli Lounge Bar opens at 5pm so try to get in before 6pm.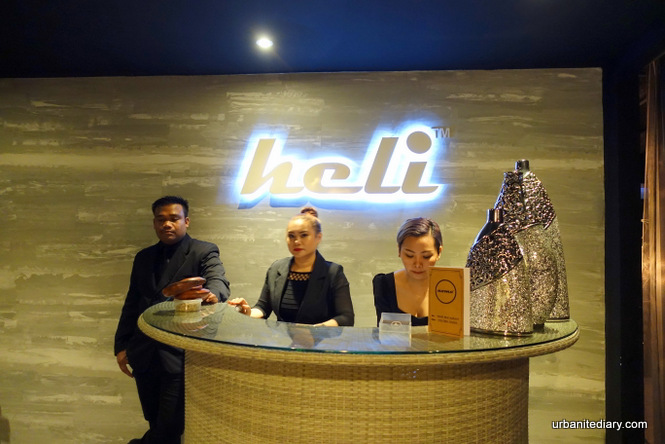 Dress code was not strict as some of my friends got in with shorts and slippers, probably it was early. We ordered 2 buckets of Heineken beers (RM100 each) and I got myself a Long Island Iced Tea (RM30) before we were allowed to head up to the helipad. Apparently, I read online that they would make patrons pay a minimum spending of RM100 each or to open a bottle of spirit before they were allowed to enter on Public Holidays' Eve or Public Holidays. Well, that didn't happen to us on our visit to Heli Lounge Bar 2 weeks ago. We even got away by occupying a reserved table which the group never showed up throughout our stay on the helipad bar. Lucky I know because the helipad was so crowded and full~!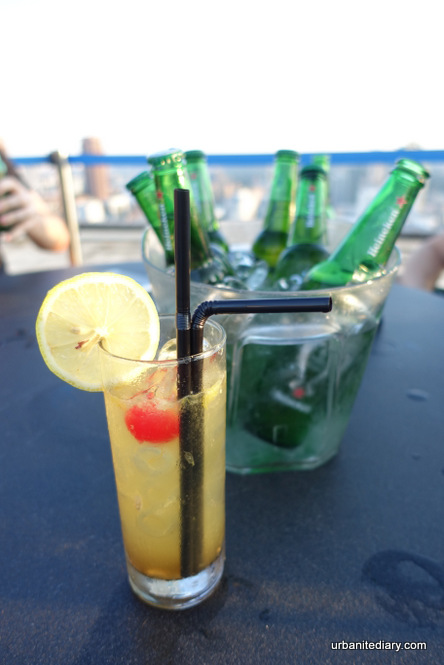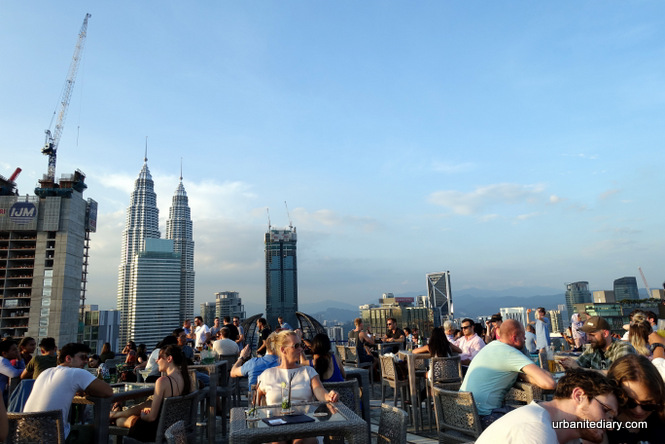 The sunset was so captivating that I just had to keep snapping pictures with my faithful Sony RX100M3. The sky was so blue coupled with the sunset golden tone, anyone who witnessed it would fall in love with it immediately. The KL Tower view is the most beautiful from Heli Lounge Bar, as it changes different colours throughout the night. Sadly, the KLCC Petronas Twin Towers view was marred by the ongoing construction of skyscrapers around it. Therefore, you could see cranes sticking out like a sore thumb when taking pictures of iconic KLCC Twin Towers from this helipad bar.
Overall, the view on the helipad bar was well worth the visit, and probably the only reason why so many people love to come up here for a drink. Otherwise, service and beverage were just average. If you're looking for a unique experience in Kuala Lumpur, Heli Lounge Bar is probably one of the top things to do due to the helipad bar and the 360 panoramic view. Others famous sky bar in KL to explore are the SkyBar at Traders Hotel and Marini's on 57.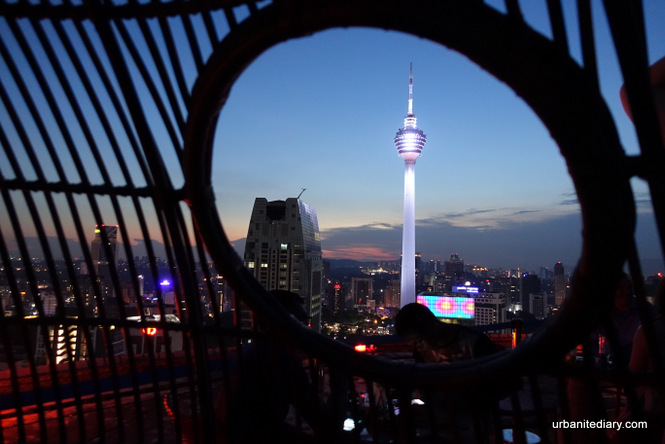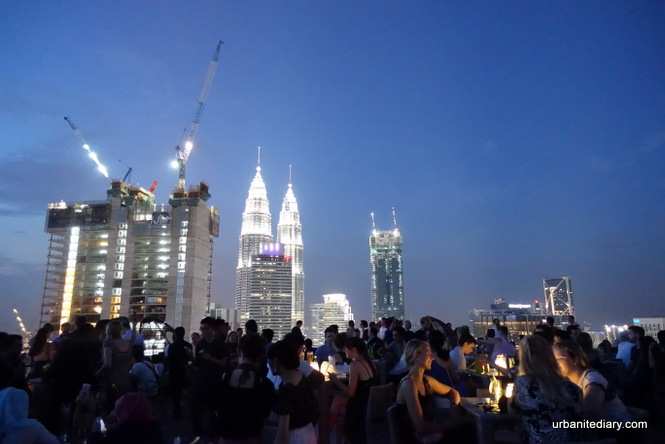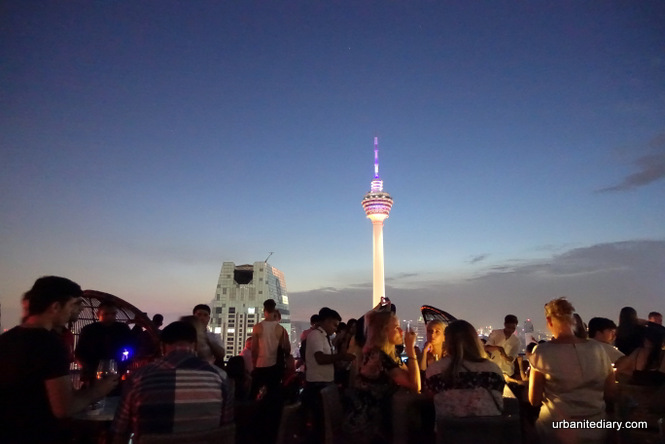 Tip: Try to dress light as there's no air conditioned at this 34th floor helipad bar. You wouldn't want to let the sweat spoil the fun of a good night out.
Do you think Heli Lounge Bar has the best rooftop view in KL? Tell me your favourite rooftop bar/sky bar around the world too!
---
Facebook Page    |     TripAdvisor Review
Heli Lounge Bar Address: 34th Floor, Menara KH, Jalan Sultan Ismail, KL
Opening Hours: 17:00 – 24:00 (Monday – Wednesday); 17:00 – 02:00 (Thursday); 17:00 – 03:00 (Friday & Saturday); Closed on Sundays
Tel: +603 2110 5034
Check out my other favourite sky bar in KL, Marini's on 57 here.
Check out my other posts on Kuala Lumpur here.
Check my other posts on Malaysia here.
Do follow my adventures on Facebook here and Instagram here.
---