New Bar in KL – The Iron Fairies Kuala Lumpur
The Iron Fairies Kuala Lumpur is the latest addition to the new bar scene in KL. Located at the trendy TREC, the city's largest entertainment centre in Tun Razak, Kuala Lumpur, the enchanting world of the Iron Fairies bars finally found a home in Malaysia, after Bangkok, Hong Kong and Tokyo. I'd been to the Iron Fairies Bangkok a couple of time and I absolutely love that place. Now that I don't have to travel all the way to Thailand, The Iron Fairies Kuala Lumpur is set to my new favourite place whenever I need some top up on 'fairy dust'!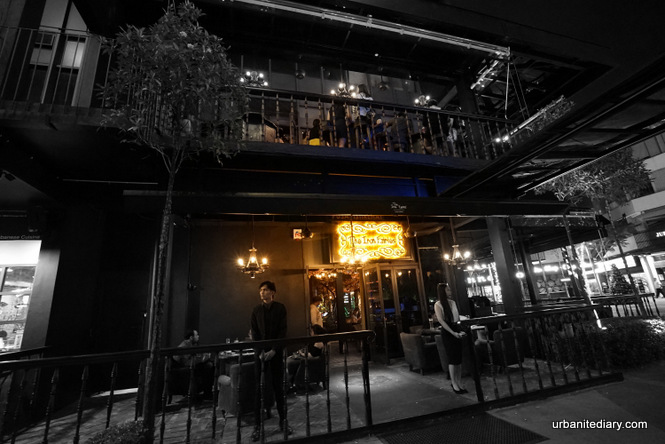 The Design
Designed by Ashley Sutton, the famed Australian interior designer, The Iron Fairies features a million bottles of magic fairy dust, 10,000 iron fairies and 50,000 dancing butterflies over a sprawling 3 floors of space. The dark and mystical feel of the bar offers another difference experience, especially for the Instagram craze people for some unique shots around the bar. For example, Iron Fairies KL's Butterfly Room where 50,000 handmade butterflies hang from the ceiling will undoubtedly be a hit among the city's Instagrammers. Most of the tables have the centrepiece filled with miniature fairies made in iron in different poses. I was told that those fairies are for sale too at MYR60 a piece.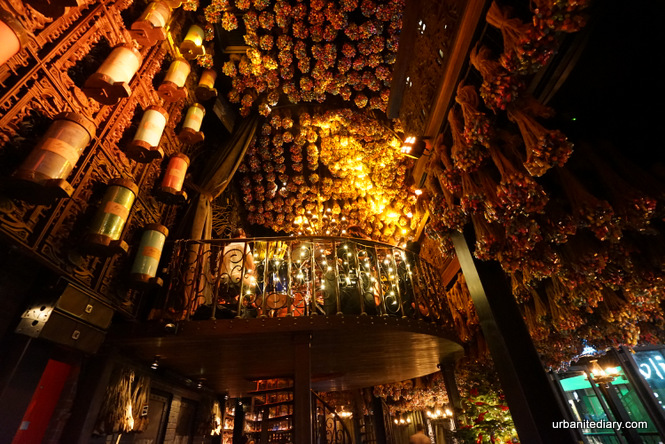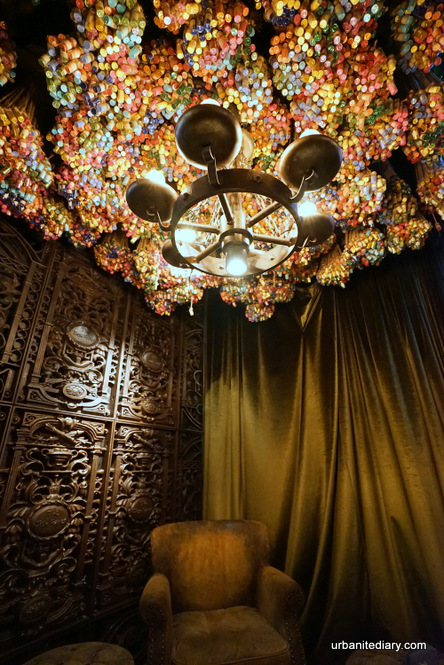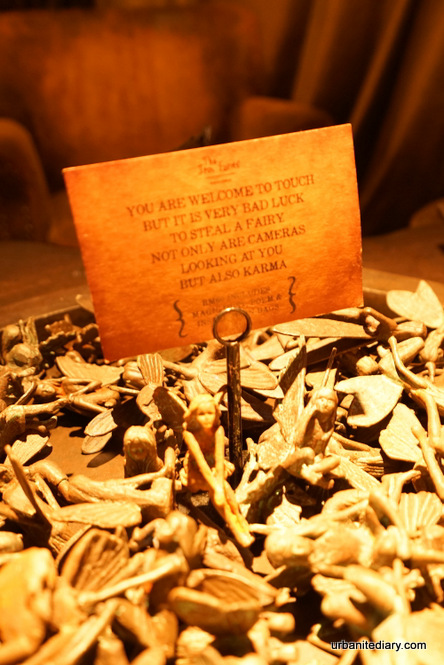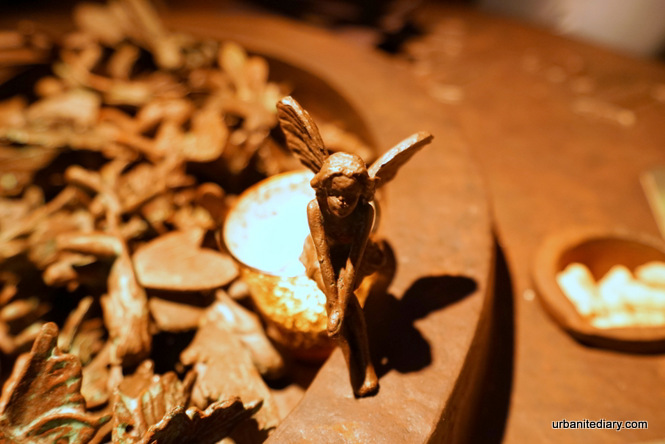 Here inside The Butterfly Room where 50,000 handmade butterflies hang from the ceiling features a DJ on Friday & Saturday with music ranging from old-school house to techno from midnight till 5am.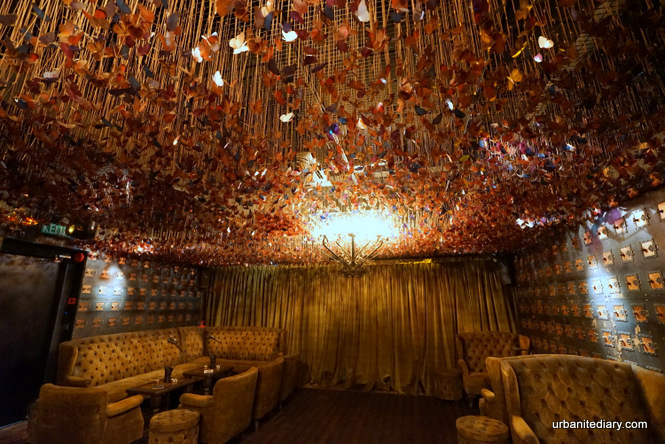 The Cocktails & Drinks
This fairies themed bar showcased its best cocktails selections with the Signatures and Classics menu. We tried quite a few of the cocktails on the menu, and loved the Green Fairy and Blue Fairy the most. Other signature cocktails include Trapping Tinkerbell (very strong cocktails), Labyrinth (refreshing gin based cocktail), Amy's Rose (salty and sweet) and 3rd Key (elderflower and thyme), as well as  Junglerumble (rum-based with pineapple juice) from the classic menu. For those non-cocktail drinkers, there are plenty of tapped/bottled beers, wine and liquor to choose from too. Full menu with price here.
The Food
The food menu at The Iron Fairies is pretty fussed free, with homemade burgers (beef, chicken or lamb, and some bites & sharing plates such as truffle fries, salted egg fried, Thai chicken wings and spicy popcorn chicken. If you want something sweet, they have artisan ice cream (Guinness flavour included!) with optional Nutella or jackfruit spring roll. We tried all the burgers and they were nicely cooked with juicy patties. I loved the spicy popcorn chicken the most though. It was the perfect bar food to snack throughout the night. The best part is, food is served daily till 1am on weekdays, or 3am on weekends.
What I Like About The Iron Fairies Kuala Lumpur
The dark and blacksmith/miner inspired design is definitely the main draw. This KL version is much more spacious than the original one in Bangkok, although some might find it less intimate by comparison. So I guess it would be down to personal preference.
On the other hand, I also like its Happy Hours every day from 5pm-10pm then with live music from 10pm onwards. Moreover, Ladies Night from 9pm till close on Wednesdays and Thursdays.
Cocktails selections are unique and great tasting (try the Green & Blue fairy), while the food menu is fuss-free albeit limited choices. The Iron Fairies Kuala Lumpur is overall another welcome addition to the KL's buzzing night scenes.
---
Address: Hive, TREC, 438 Jalan Tun Razak H-G-06, 43000 Kuala Lumpur, Selangor
Business Hours: Daily from 5pm until 3am weekdays and 5am on weekends
Check out my other posts on Kuala Lumpur here.
Check out my other food reviews here.
Do follow my adventures on Facebook here and Instagram here.
---
A big thank you to The Iron Fairies Kuala Lumpur for hosting our drinking & dining experience. As always, all opinions are my own and I only recommend services that I'd personally use.