Eyeliner – One of Makeup Essentials
The most essential makeup for ladies, apart from a foundation, eyeliner and mascara are the most important cosmetic items in my opinion. I can't live without my eyeliner, mascara and foundation if I could only carry 3 makeup items with me. Eyeliner for travel girls like myself are definitely a must have wherever I go.
However, there are so many types of eyeliner out there, which should you choose?
Liquid Eyeliner
This is my favourite type and I always find the Japanese and Korean cosmetic brands have some of the better and easier to use ones. These liquid eyeliners are typically applied with a small sharp-tipped brush and I love how easy to use them to create a clean and precise line on the upper eyelid.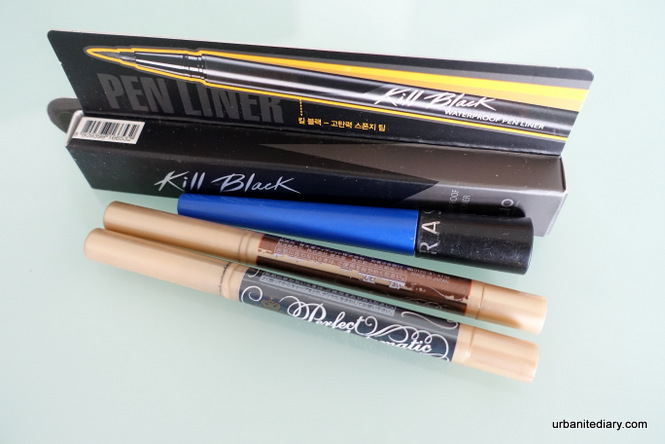 Pencil/ Powder Eyeliner
My 2nd favourite is these eyeliners in wood pencils. I love the many colourful options and easy maintenance of pencil eyeliner. Bright pink or blue to spice up your eyes, even white eyeliner for the under eyelid just to brighten up your eyes.
Gel Eyeliner
Gel eyeliner is softer and usually to apply with an eyeliner brush. Not the easiest way to apply eyeliner but it does give a softer and more lasting effect compared to the others.
So what kind of eyeliner that you use? If you are looking for some new eyeliners idea, why not check out the selection of Zalora's eyeliner here.
---
Check out my other post on makeup here.
Do follow my adventures on Facebook here and Instagram here.
---