Nijo Market The Local Fish Market
The last full day we had in Sapporo, we woke up early and walked to the Nijo Market (札幌 二条 市場), a local fish market located about a kilometre away. Nijo Market has been around for over 100 years and is the best place downtown to get Hokkaido seafood souvenirs such as crabs and scallops. Apparently, the local vendors could wrap the fresh seafood in an airtight box with dry ice which could last a long haul flight. I didn't try to bring home a giant Hokkaido King Crab but do tell me your experience if you did. This market is generally open from around 7am to around 6pm on all days of the week, with some individual shops maintaining their own business hours and closing days. It was an eye-opening experience as I had seen so many seafood that I had never seen in my life before.
Top Thing To Do in Nijo Market – Donburi Breakfast at Donburi Chaya
A recommended way of enjoying a visit is by having a fresh seafood breakfast (or brunch in our case) at one of the market's restaurants. Among the most popular menu items for starting the day is the Uni Ikura donburi, which is the sea urchin and salmon eggs on rice. The most famous donburi restaurant in Nijo Market is definitely Donburi Chaya (どんぶり茶屋). This little restaurant tucked in the small alley of the fish market, always filled with patrons looking for a bowl of Sushi Rice Bowl. For those who don't know about Donburi, it is a Japanese "rice bowl dish" consisting of fish, meat, vegetables or other ingredients simmered together and served over rice. Donburi Chaya specialises in the 3 coloured donburi, known as Sanshoku Donburi, which is mainly made up of Uni (sea urchin), Ikura (Salmon roes/eggs), Crab Meat, Salmon or Tuna Sashimi.
We had the King Crab's Meat, Salmon Roe and Sea Urchin (¥2,180), and Salmon Sashimi, Salmon Roe and Sea Urchin (¥1,980), coupled with the Grilled Mackerel (¥830). That was about US$44 for a meal for two. For the amount of fresh and exotic seafood (i.e. sea urchin), it was definitely worth the price. Some people might think that raw seafood is a bad idea for breakfast but the Japanese love it so why not?! Do go early as the tables are limited and queues are always presence outside the restaurant.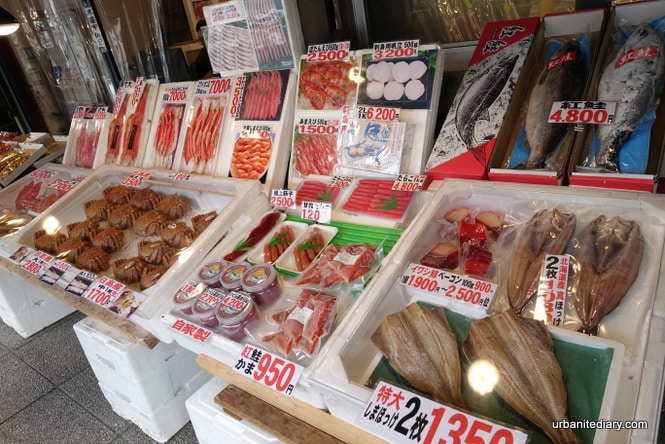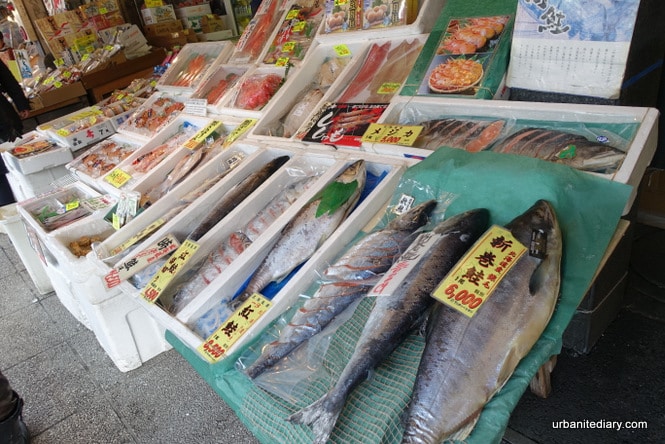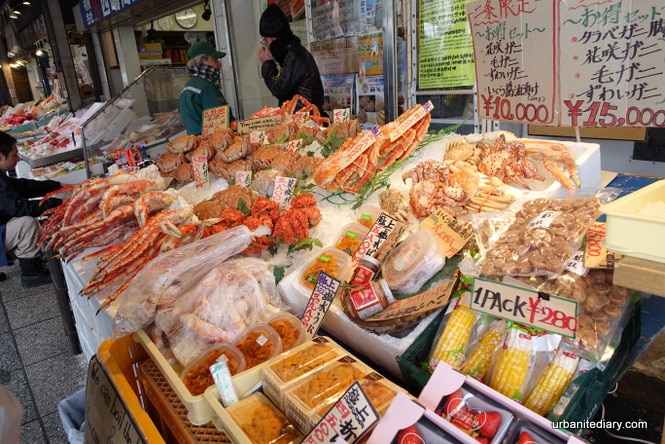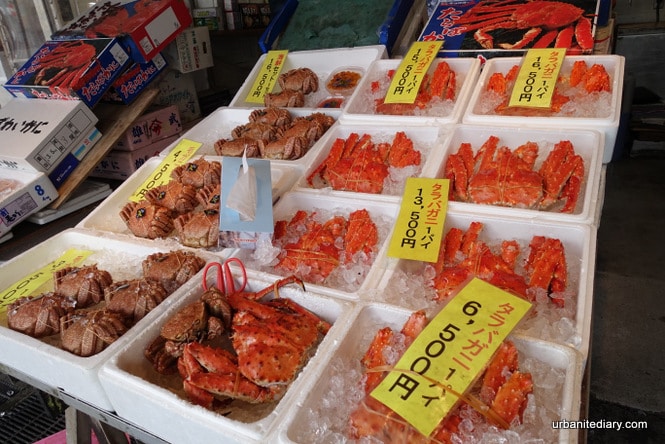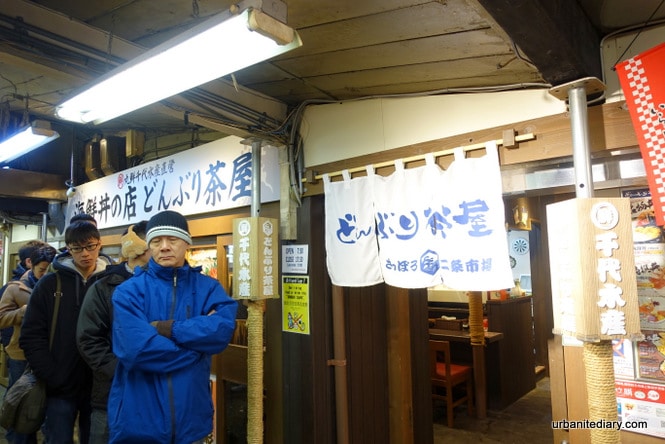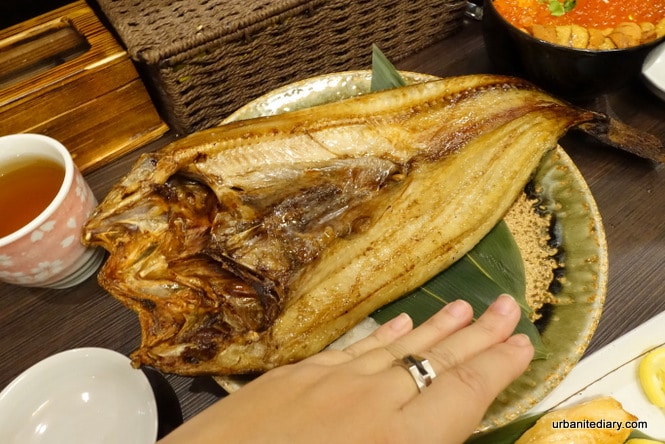 Address: Japan, 〒060-0053 Hokkaido Prefecture, Sapporo, Chuo Ward, 南3条東1丁目〜東2丁目
Official Website of Donburi Chaya: http://donburi.jp/
Business Hours of Donburi Chaya: 7.30am – 5.30pm Monday – Saturday; Closed on Sunday
Do follow my adventures on Facebook here and Instagram here.
Check out my full Hokkaido trip itinerary here.
Check out my other posts on Sapporo here.