Best Thing To Do In London In Winter – Hyde Park Winter Wonderland
Hyde Park Winter Wonderland is an annual winter fun fair that opens from mid-November until 2nd of January for the past 10 years now, one of the highlights for Christmas in London. Centrally located in Hyde Park, this is probably one of the largest Christmas/New Year activities in London. The best part is the entrance is FREE! You can enter for free to soak up the festive atmosphere (minus the snow as London don't usually snow during that period of time) and only pay for food & drinks and attractions that you like.
Since we were just staying across Hyde Park on New Year's Eve and New Year's day, we decided to pop over the road and get ourselves some festive vibe going just before our New Year's Eve dinner back at The Park Tower Knightsbridge Hotel.
It was surprisingly quiet when we got in about 4pm, not sure if it was because of New Year's Eve or after the Berlin Christmas Market attack, the queue into Winter Wonderland was almost non-existent and we got in easing after brief security checks. Big Teddy bought some ride tokens from the token booths at the entrance, with each ride going for £6-£8 per person (not cheap in Malaysian Ringgit terms), and we were ready to explore all the fun in the park.
However, we stopped at the German Bavarian Village to get some German Sausage, Roast Pork and Beers for snacks first. The F&B area was so well set up and I was certainly impressed because we don't get such organised set up in my part of the world.
Apart from F&B, there were plenty of stalls selling many unusual and unique items somewhat related to Christmas. I saw some really cool items on sale and wished I could have bought some of them home but I didn't have enough time. There were also over 100 rides all over the park and some really scary ones, like the world's largest transportable rollercoaster, Munich Looping, and extreme rides like Hangover, and much more that would send you spinning through the air. We went for a smaller roller coaster ride and Big Teddy went on the Hangover ride (The tallest travelling drop tower in the World) on his own while I shot the entire drop with my GoPro. I wasn't feeling too adventurous that day as I heard horror stories about extreme rides like that particular one…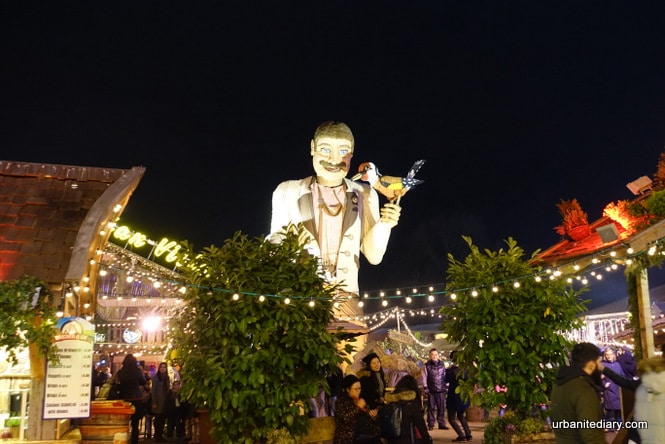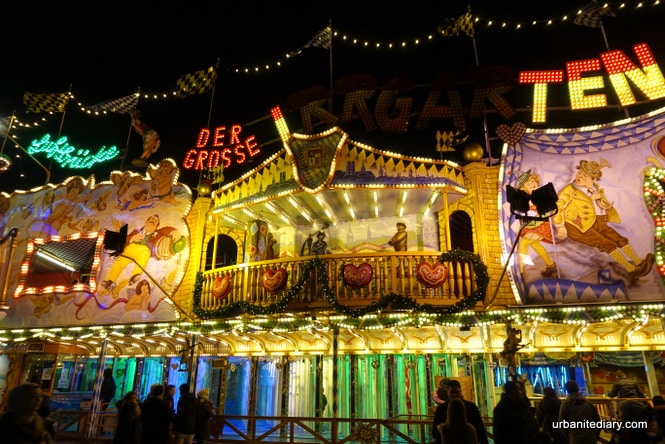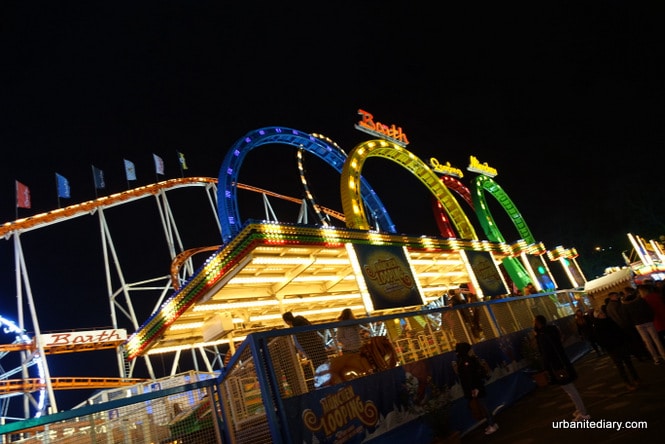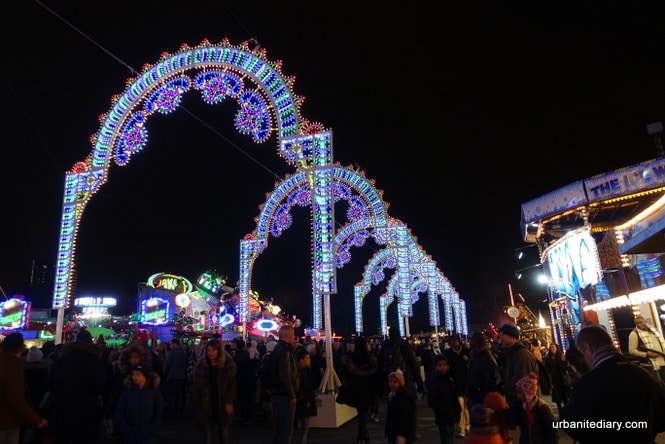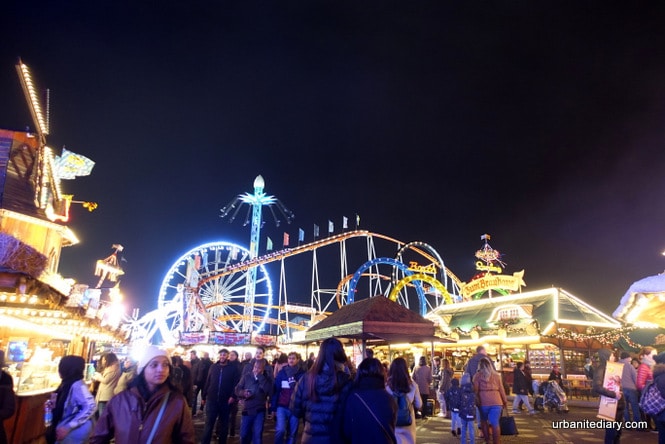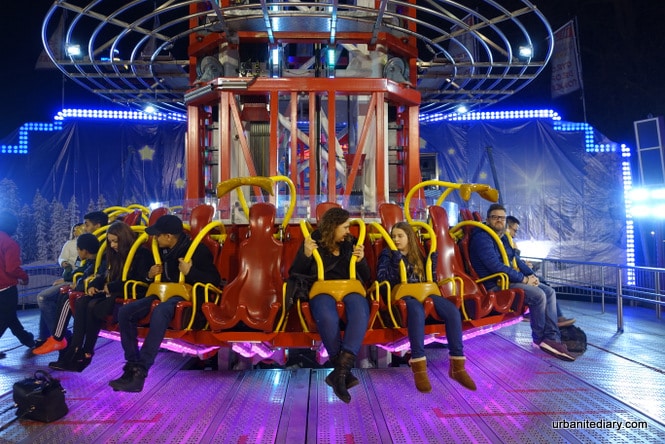 I could spend the whole day there but we only had 2 hours so we made the best of it. Overall, it was a fun evening out in the cold where we had food, beers, rides, and some heart-stopping moments (either from watching other people or when I was spinning on the roller coasters). If you're in London during that period of time (November-New Year), make sure you check out this Winter Wonderland right in the heart of London. Check out some other ideas for Christmas in London too, if you are visiting London during Christmas time.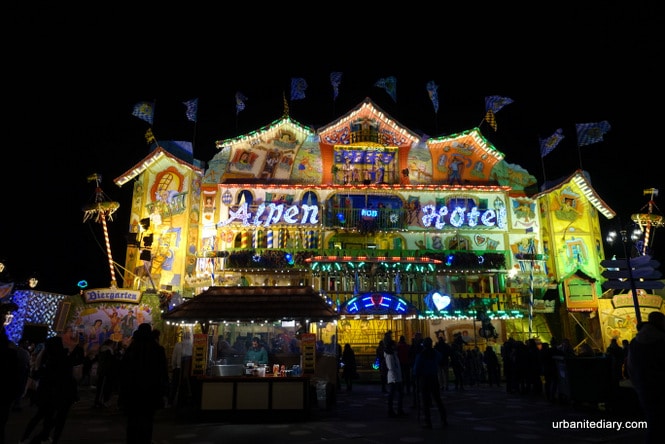 ---
Hyde Park Winter Wonderland Official Website: http://hydeparkwinterwonderland.com
Opening Time: 10am to 10pm daily (except for Christmas Day) throughout the whole event.
Check out my other posts on London here.
Do follow my adventures on Facebook here and Instagram here.
---